Systems Administrator
Gypsum, 81637 | 02/20/2019 | Ad id: 8-0000372638
Details
Swift Communications, publisher of market leading newspapers, web sites & mobile media solutions serving communities across 8 western states, is currently seeking a highly energetic Systems Administrator for our Information Services department to work evenings. This full-time position is part of a team responsible for providing user desktop support on Macintosh OS X & Windows 7/10 platforms as well as equipment upkeep and repair. The systems administrator will also aid in the smooth & consistent operations of other newspaper systems. This will include installation & maintenance of hardware, software, security & telecommunication systems. Exchange Server and publishing software experience a plus. Everyday user interaction will require an effective balance of strong customer service skills, technical knowledge, troubleshooting skills & business understanding. The position will be based in our Gypsum, CO plant but with day travel to offices in the area as well as helping users throughout the company remotely.
Interested & qualified candidates should visit www.swiftcom.com/careers | select job 1717
We are looking for a key player for our team.
Swift Communications is a privately held, growth-oriented company comprised of more than 600 dedicated employees. We offer a competitive salary and benefits package. A background check is required.

Company Profile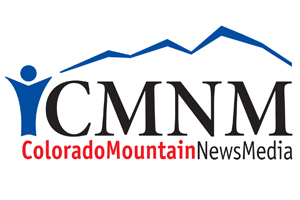 Colorado Mountain News Media
Grand, Summit, Eagle, Pitkin, Garfield, Counties,
Phone: Check job listing for application information
www.swiftcom.com/careers
Great People Connecting Communities
Colorado Mountain News Media (CMNM) is an integral part of the towns and communities we serve. Through newspapers, websites, lifestyle magazines, classified advertising, specialty printing and philanthropic involvement, we communicate, educate and promote.
CMNM is part of a small family-owned company. We're experienced professionals including journalists, photojournalists, press operators, Internet specialists, graphic designers, advertising consultants, business managers and more. We share a common work ethic and a love for Colorado and all things outdoors.
Great Benefits:
401(k)
Health and dental insurance
Medical flex plan
Vacation and sick pay
Paid holidays
Work hard. Have fun. Come join the fun at Colorado Mountain News Media.