2004 Nissan Titan
$7,994
81505 | 01/12/2018 | Ad id: c38-BX0679
Details
Matt and Darin have decided to sell this truck at a discounted price because it was in an accident in 2009 and 2014. Runs fine. It's a great value for price/value shoppers. Has a blue book of $11138 and a NADA book price of $10725. Thanks for taking the time to look at there inventory....
Company Profile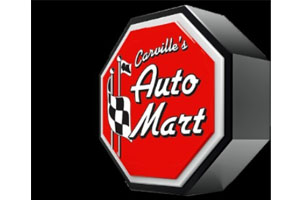 Carville's Auto Mart
We are a locally owned, family operated, dealership that has been a part of the community in the Grand Valley happily serving Western Colorado for over 25 years. We provide Western Colorado with a fun and memorable purchasing experience along with the best quality, service and selection. When you come to Carville's Auto Mart in Grand Junction, you will always get the best service from the friendliest staff in the valley. We want you to feel right at home as you are browsing through our inventory. Whether your from Montrose, Ridgeway, Delta, or coming down the Valley from Aspen, Glenwood Springs and Rifle, or right here in Grand Junction, with the largest selection in Western Colorado we know you will find that perfect vehicle, and we will be there helping you every step of the way.

Carville's Auto Mart also provides you with a website that has all the tools and information you need to make an informed decision whether you are looking to buy a car, truck, SUV, RV or even a fun new toy. It's easy to navigate through our inventory and see all the vehicles that we have to offer without ever leaving the comfort of your home. Use our financing tools to apply for credit, calculate your trade value, see how much that perfect car will be a month and even calculate what your new car will save you in fuel costs, all making buying your next vehicle easier than ever been before. We have helped over 40,000 people find their perfect vehicle, and with our team, our facilities, our selection and the best website that provides you with all the tools you need, we know we will help many more. Feel free to contact us if you have any questions or would like to get started finding your perfect vehicle.

Find us at 2507 Highway 6 and 50 in Grand Junction, and also visit our newly opened RV dealership located at 2122 North Ave hosting the largest selection of previously owned RV's in the Valley. We look forward to helping you find your perfect vehicle real soon.