Warehouse Manager
Gypsum, 81637 | 08/28/2018 | Ad id: 8-0000298559
Details
Duties include but are not limited to: - Receive, log and stage inserts for Production - Standard and Clamp Forklift operation - Unloading paper trucks - Occasional deliveries - Assist with Post Production - Monday-Friday 8:00am - 4:30pm - Salary DOE Must have a safe driving record, be able to operate a standard 'transmission, operate delivery box trucks, (no CDL experience is necessary), and good attention to detail. This position is also eligible for a full line of benefits. Medical, Dental, Vision, Recreation Bonus, and 401k with company match are all part of the package.
Colorado Mountain News Media is seeking a Full Time Warehouse Manager
To apply, please visit www.swiftcom.com/careers and select job 1665. Gerald Costanzo | gcostanzo@cmnm.org | 970-777-3167 Apply in person at 200 Lindbergh Drive Gypsum, CO. Drug Free / Equal Opportunity Employer.

Company Profile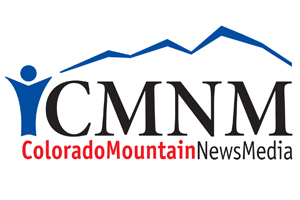 Colorado Mountain News Media
Grand, Summit, Eagle, Pitkin, Garfield, Counties,
Phone: Check job listing for application information
www.swiftcom.com/careers
Great People Connecting Communities
Colorado Mountain News Media (CMNM) is an integral part of the towns and communities we serve. Through newspapers, websites, lifestyle magazines, classified advertising, specialty printing and philanthropic involvement, we communicate, educate and promote.
CMNM is part of a small family-owned company. We're experienced professionals including journalists, photojournalists, press operators, Internet specialists, graphic designers, advertising consultants, business managers and more. We share a common work ethic and a love for Colorado and all things outdoors.
Great Benefits:
401(k)
Health and dental insurance
Medical flex plan
Vacation and sick pay
Paid holidays
Work hard. Have fun. Come join the fun at Colorado Mountain News Media.