Customer Service & Sales
Gypsum, 81637 | 01/30/2019 | Ad id: 8-0000374266
Details
CUSTOMER SERVICE & SALES
WE ARE HIRING!
The CMNM Classified Department in Gypsum has a position available for a candidate who believes in over the top? customer service. Multi tasking and typing skills needed. Proper grammar in speaking and writing is also necessary.
Some of our most successful team members have come from retail & reservations backgrounds.
This position is full time Mon-Fri. Pay is an hourly and bonus mix and we offer full benefits. Please apply at:www.swiftcom.com/careers Job# 1719 www.swiftcom.com/careers Job#XXXX
Most importantly, you must be ready to learn something new, like to be kept busy and have a positive outlook.

Company Profile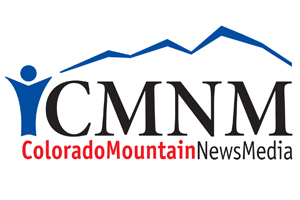 Colorado Mountain News Media
Grand, Summit, Eagle, Pitkin, Garfield, Counties,
Phone: Check job listing for application information
www.swiftcom.com/careers
Great People Connecting Communities
Colorado Mountain News Media (CMNM) is an integral part of the towns and communities we serve. Through newspapers, websites, lifestyle magazines, classified advertising, specialty printing and philanthropic involvement, we communicate, educate and promote.
CMNM is part of a small family-owned company. We're experienced professionals including journalists, photojournalists, press operators, Internet specialists, graphic designers, advertising consultants, business managers and more. We share a common work ethic and a love for Colorado and all things outdoors.
Great Benefits:
401(k)
Health and dental insurance
Medical flex plan
Vacation and sick pay
Paid holidays
Work hard. Have fun. Come join the fun at Colorado Mountain News Media.